Saturday, May 28, 2016
HGUC 1/144 Qubeley Mk-III Envy
A custom kit that's 10 years in the making.
Not that it is any good but the long wait is due to life and wife commitments.
Let's take a look at the finished work.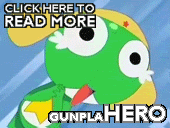 posted by Laurens @ 8:13 PM [0]comments

Saturday, April 21, 2007
Airbrush Cleaning Brush
Ever since I got my airbrush, I have a problem cleaning the chamber that's located between the paint cup and nozzle.
I'd need something that's resembles a mini baby bottle brush.
I've thought of using eyelash brushes but even they are too big to fit into the chamber.
Recently, I saw a commercial on tv which showed a mini brush that's used for cleaning the spaces in between the teeth and gums.
I think I've seen such stuff in Daiso before, so I went there today to try my luck.
It's called the interdental brush and they come in different sizes, different quantities and with different handles.
Product: Interdental Brush (I-shaped)
Size: SSS (fits into a space of 0.8mm)
(click on images to enlarge)
Pack of four and a carry case.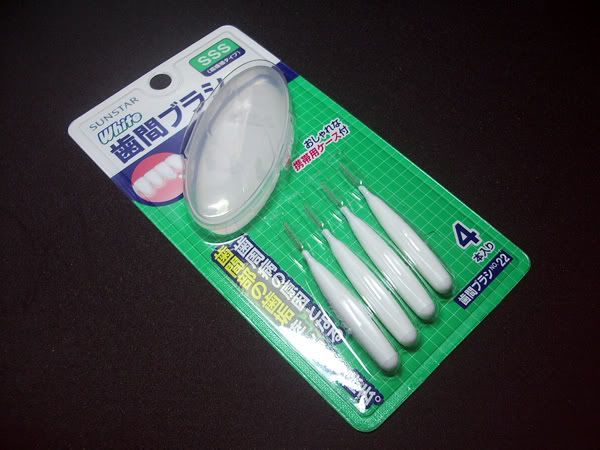 The brushes.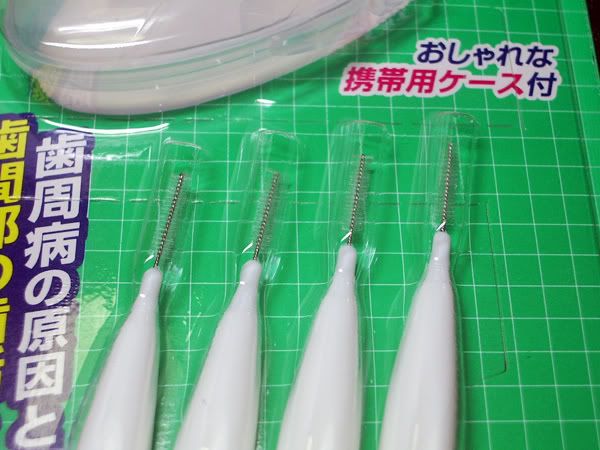 The carry case.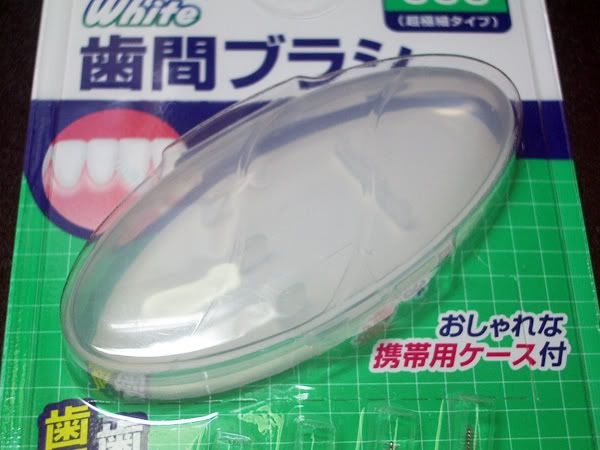 Interdental brushes.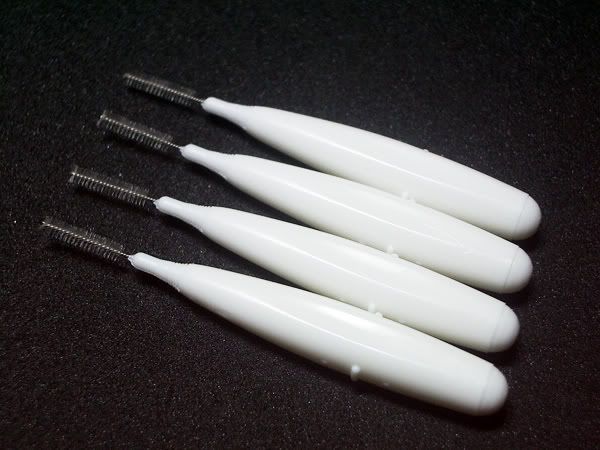 Bristle heads.



Carry case holds two.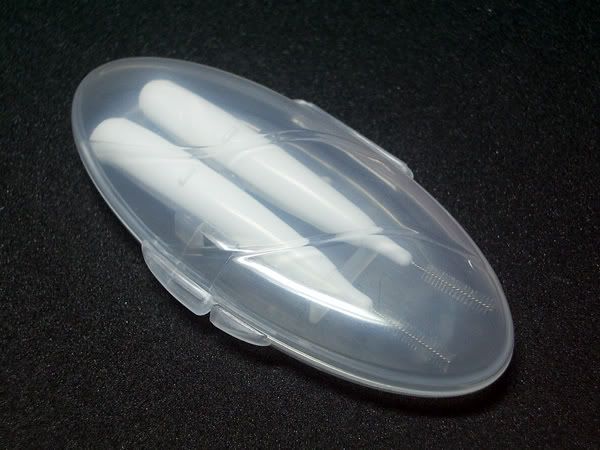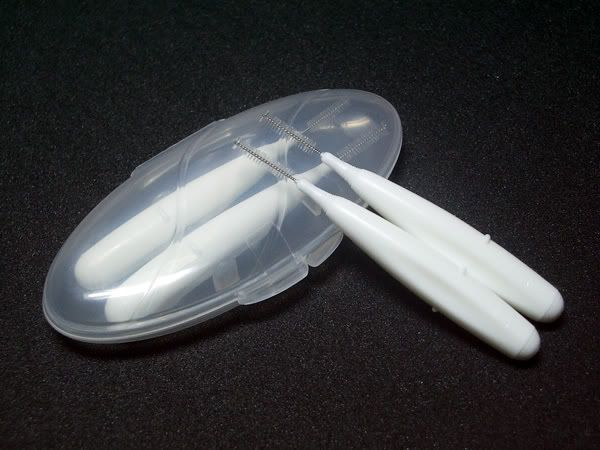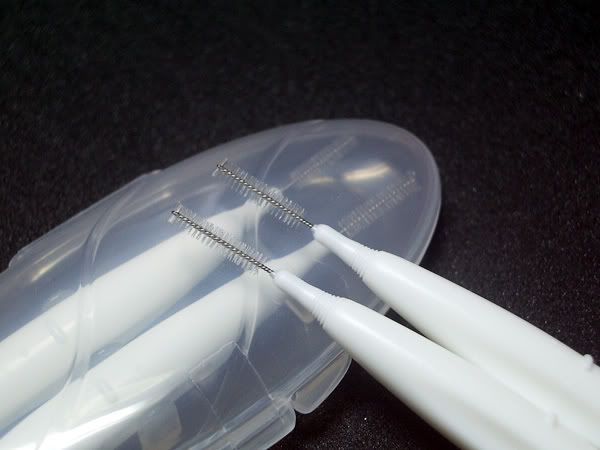 My initial intention of the brush was to use it to scrub the chamber but it turns out that it can also be used to clean parts of the nozzle cap and nozzle.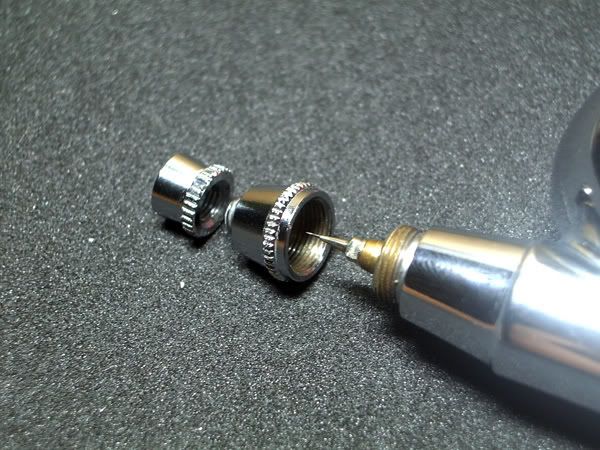 Cleaning the chamber (the tunnel btw the paint cup and nozzle).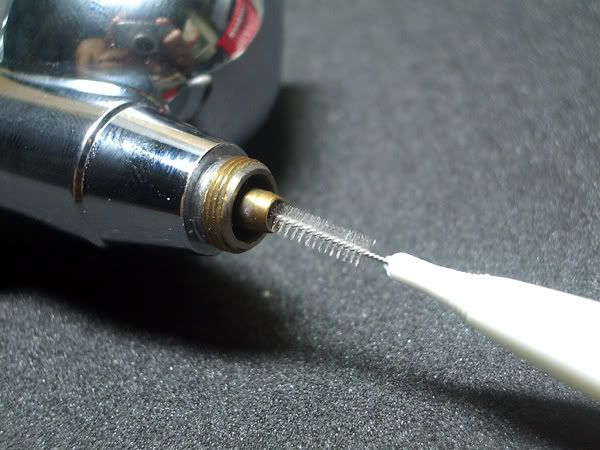 Cleaning the nozzle cap.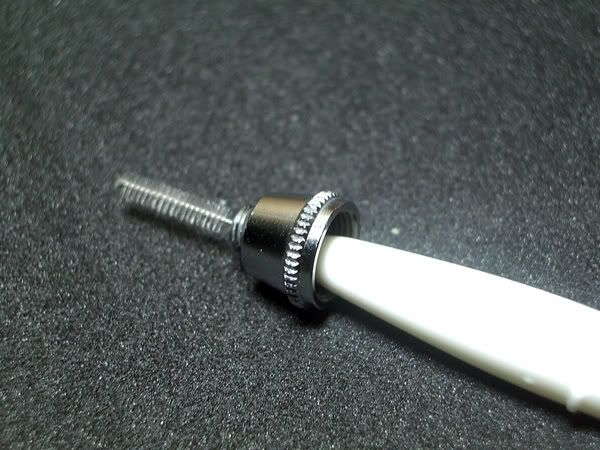 Cleaning the nozzle.
You definately can't fit it thru the entire nozzle because the brush diameter is 0.8mm while your nozzles come in sizes of 0.2mm, 0.3mm & 0.5mm.
But you can still use it to scrub the bigger openings.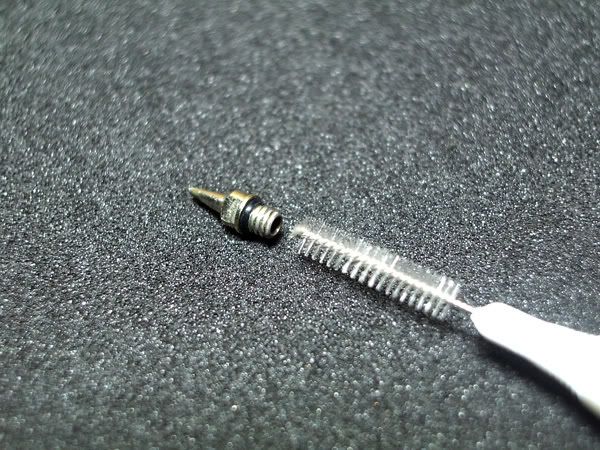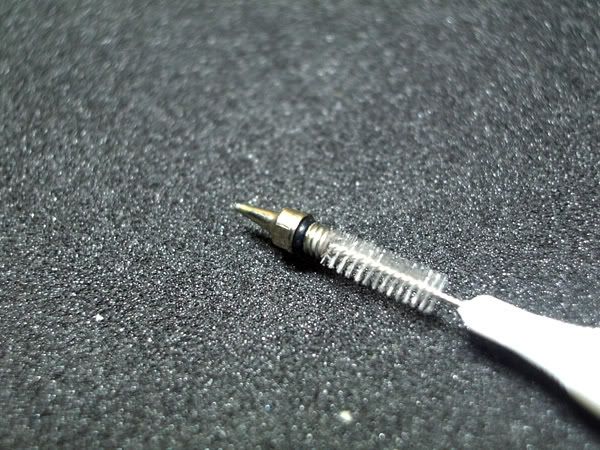 Can it withstand hobby thinners?
The answer is Yes.
The bristles are so closely knit that they can actually hold thinner. Haha.

Dry.



Soaked.

Labels: Review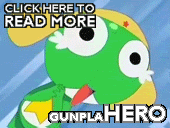 posted by Laurens @ 12:49 AM [1]comments

Wednesday, April 04, 2007
HGUC 1/144 Palace-Athene
I'll be joining the mono eye group build in
Katoots
.
So I guess I'd be unwrapping my Palace-Athene for this one.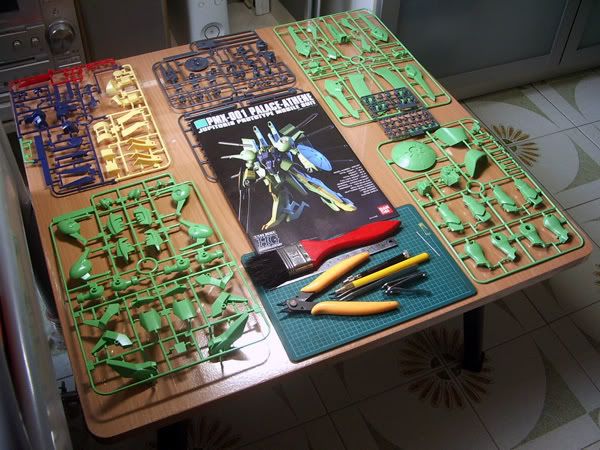 Pesky tiny seams that lingers even after the extra thin cement treatment.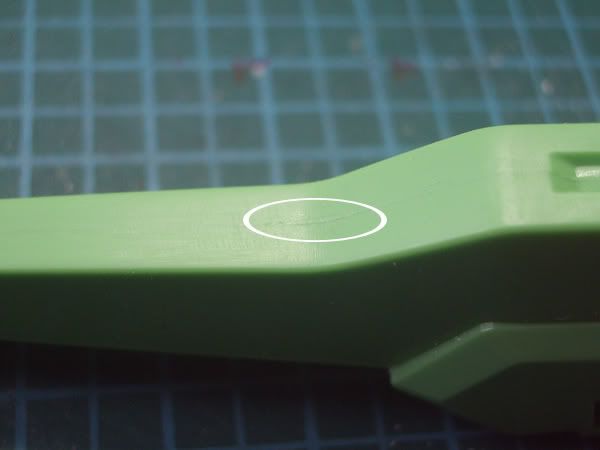 Slap on a bit of Mr. Surfacer 500.
Repeat if you can still see the seam emerging from under the paint.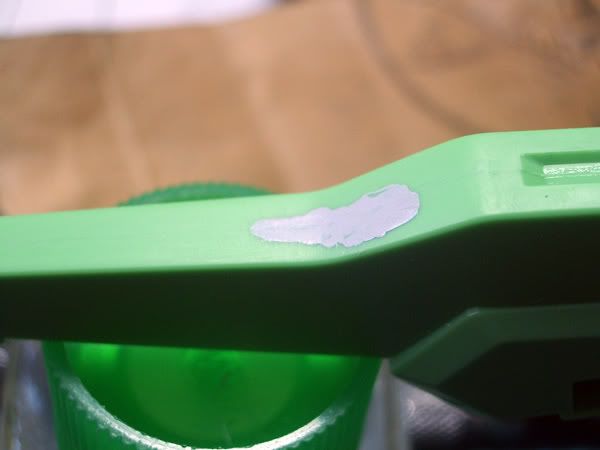 Then sand it down.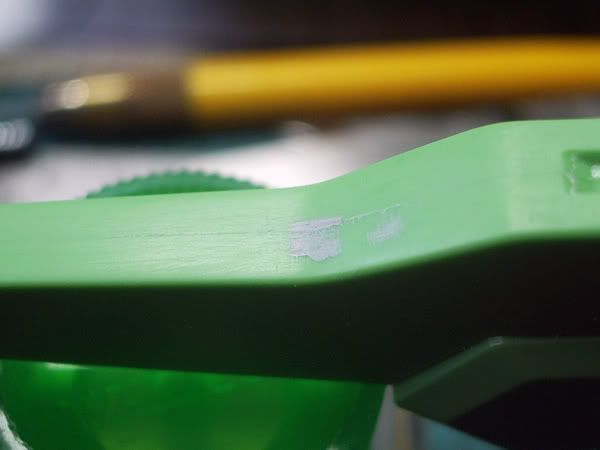 Snap fitted.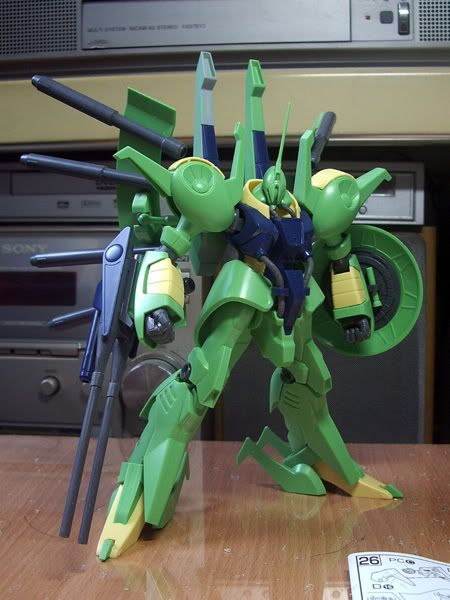 Scribing some additional panel lines for the head.
Sketch with a pencil first.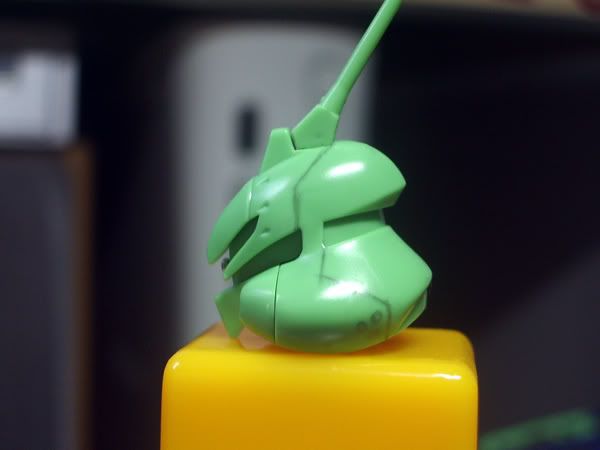 Done, using a "big head" pin attached to a pin vise.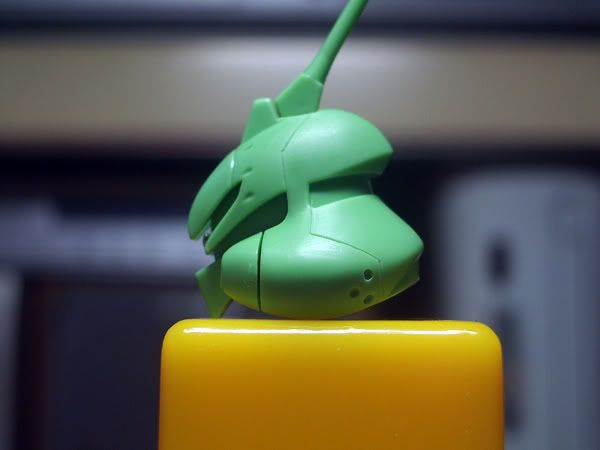 Planning to add some plaplates to the groin regions.
Stick a masking tape on it and mark out its shape.
Then draw your design on it.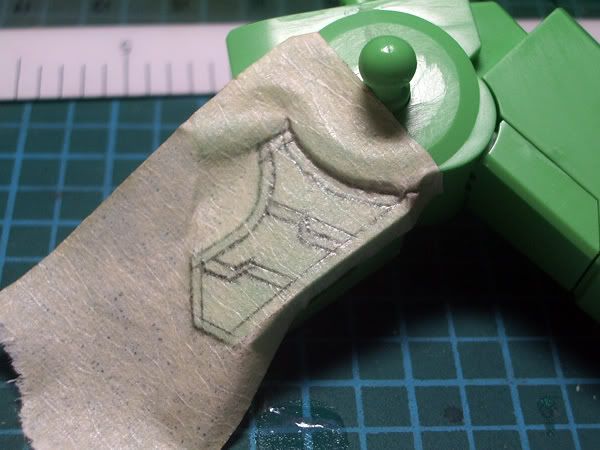 Testing to see how it looks with the masking tape.



Cut out the masking tape, stick it onto the plaplate and use a pencil to outline the shape.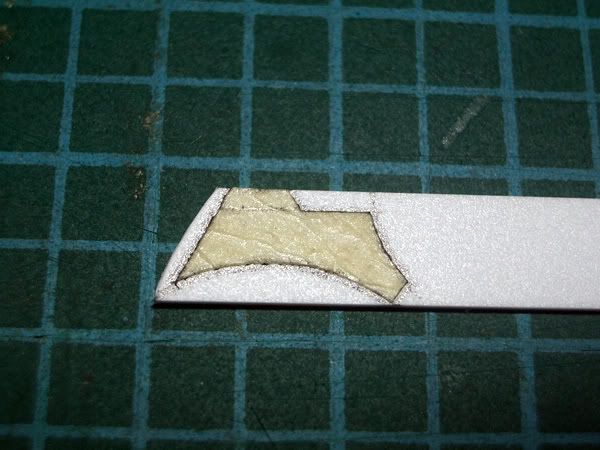 Cut out the shape and cement them to the intended areas.
Ok lah, simple design which is not too difficult to cut out.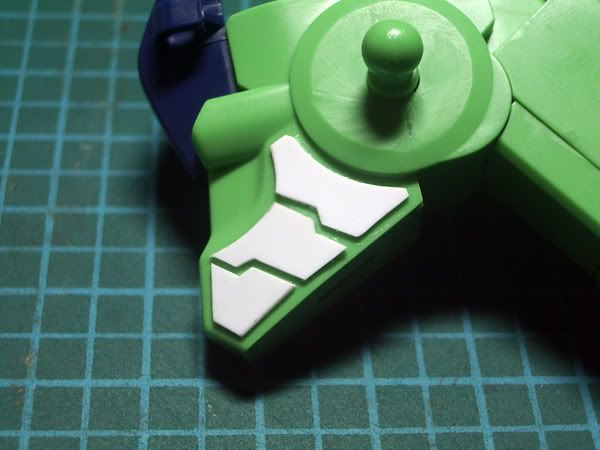 A potential seam when the two chest halves are combined.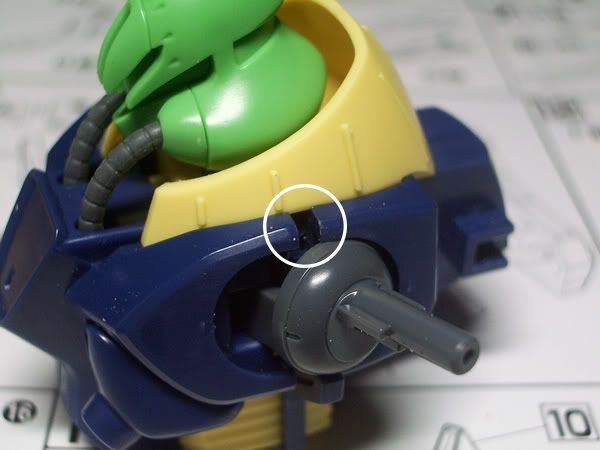 Covered it up with a small bit of plaplate.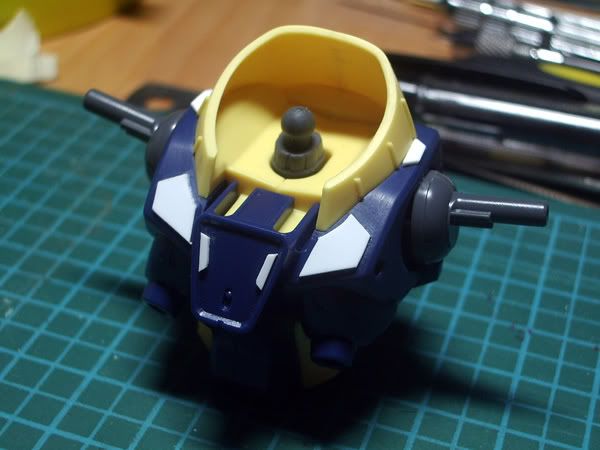 Progress so far......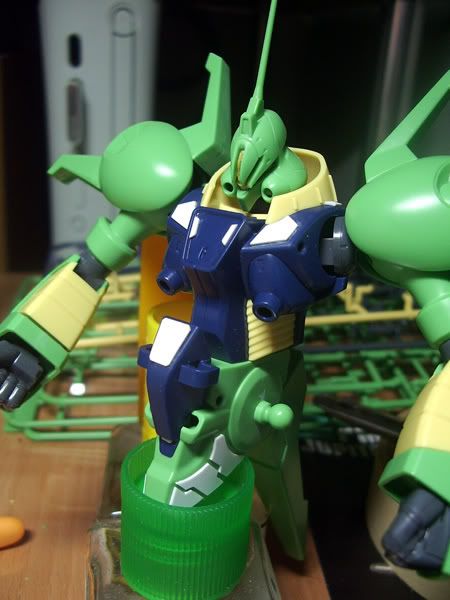 That's it for the chest.
The deeper panel lines on the chest are done using the back of the hobby knife so that it'll end up with more of a squarish trench than a V-shaped one.



The arms.
Just the addition of recycled bits of plaplates and some extra panel lines.
I always have a hard time figuring out where and what kinda panel line designs to add.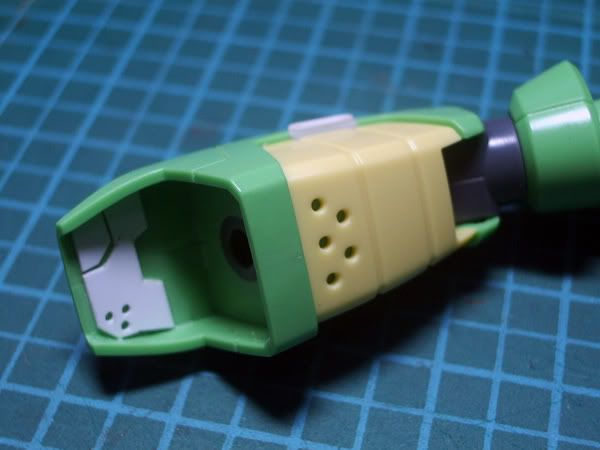 Lower torso.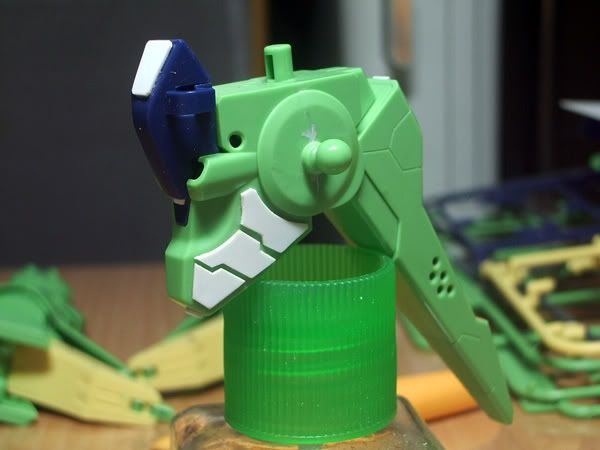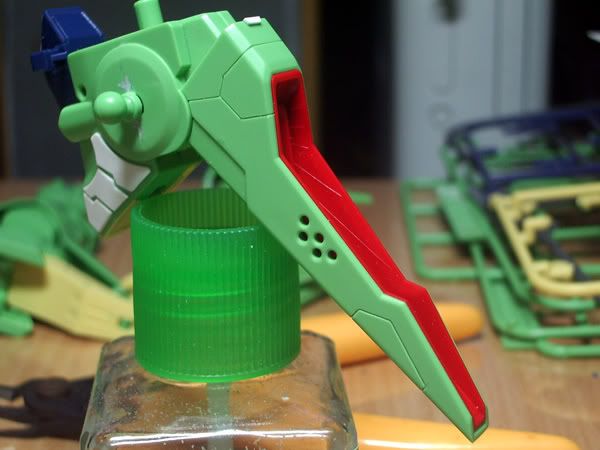 Progress so far......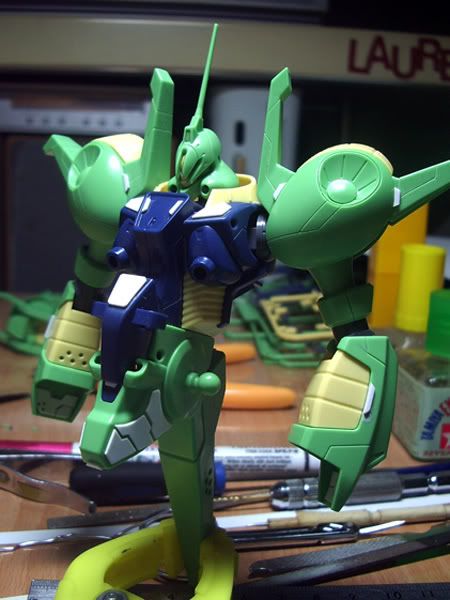 ========== TBC ==========

Labels: Work in Progress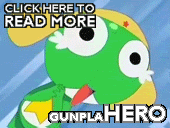 posted by Laurens @ 12:21 AM [0]comments