Sunday, February 19, 2017
MG God Gundam (Redux)
I built this MG kit many years ago when I first started gunpla.
It was not painted and only topcoated to get a matt finish.
So I decided to scrap off the now yellowed topcoat and paint it up properly.
Labels: god gundam, mg, pre-shading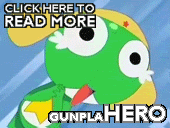 posted by Laurens @ 1:54 AM [0]comments

Hobby Art Gallery - Tetsujin 2017 OOB Entry - Barbatos 1/100
The Tetsujin Competition held locally started taking in registration for entries in June 2016.
I decided to submit my 1/100 Barbatos in their OOB (out-of box) category.
Registration fee was S$20 which is a decent amount to support the local modelling community.
Furthermore, you will receive a $10 voucher to purchase the E7 paints during the event.
Here's a link to the photos of the entries for the event: Tetsujin 2017 Entries
The event was held at Bugis+ atrium from 6 Feb to 12 Feb 2017.
This is my entry getting its photo taken.
And then given a spot in their display cabinet for the public to see.
On 12 Feb 2017, I was quite pleased to have gotten the Merit award in the OOB category.
Even more pleased that I'm being handed the prizes by the legendary gunpla modeller Eday.
Prizes for the Merit award.
WIP
Labels: Barbatos, HAG, hobby art gallery, OOB, Tetsujin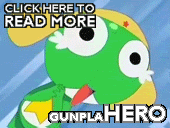 posted by Laurens @ 1:14 AM [0]comments

Saturday, May 28, 2016
HGUC 1/144 Qubeley Mk-III Envy
A custom kit that's 10 years in the making.
Not that it is any good but the long wait is due to life and wife commitments.
Let's take a look at the finished work.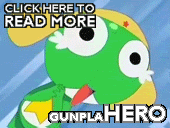 posted by Laurens @ 8:13 PM [0]comments